As you may have been able to tell if you follow me on Instagram, I decided to take the job in Thunder Bay. At first, it was with a sort of ambivalence. I knew I couldn't turn such a great opportunity down, but that didn't mean I was thrilled about it.
As soon as I took the job, I ran out and bought new boots. Hopefully they will be warm enough!
Last weekend, I flew up to Thunder Bay to look for apartments, and since then, my excitement has been growing.
Don't get me wrong--it's was REALLY cold. And apartment hunting was exceptionally difficult, because Thunder Bay has one of the lowest vacancy rates in the entire country.
But literally everyone I talked to loved living there. And they were all SUPER friendly. And Thunder Bay has a special kind of charm, one that I think comes from being so far north and so isolated from other major cities.
And once my new manager made the announcement that I had the job, I got dozens of emails and congratulations from people, some of whom I had never even met. It was really overwhelming but so nice. I had people telling me how wonderful the city was, how fantastically lucky I was to being doing the job, and how they knew so-and-so who could help me out.
(Then someone made the mistake of telling me I was the youngest person in the position by 17 years. And let me tell you, if I thought before that modesty was one of my strong suits, that delusion was quickly shattered.)
So I've been getting really excited to get started. And even though packing and apartment searching and trying to get everything organized has been soooo stressful, it's a good kind of stress. Like anticipatory stress.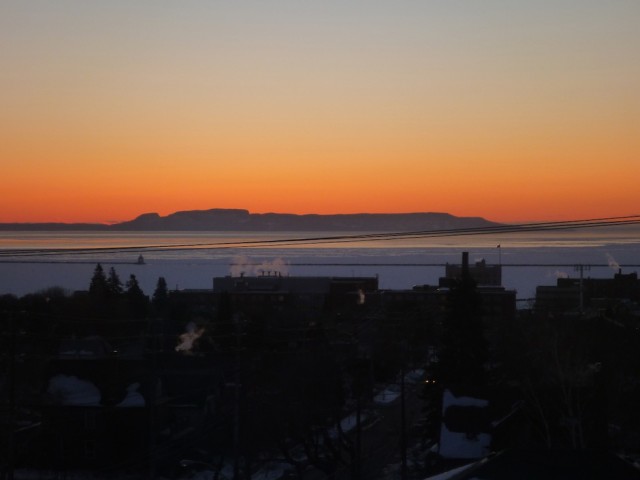 This is going to be the view from my apartment. For real.
I'm really hoping that this is the start of an awesome new adventure!