I hope everyone had an amazing holiday! I made it home despite the ice storm and have spent the last few days overdosing on family time, chocolate, and Pinterest.
My life has been really crazy lately, with moving and starting a new job, so I haven't to just gorge myself on the internet. I just moved into my new apartment the week before coming home, and I haven't set up internet yet, which means I've been DYING to get on Pinterest to start planning how I want to decorate my new place.
Here are some things that I've been coveting over the last few years (lets face it...living at home and a million rentals doesn't give you many options!):
A classy gold bar cart
I know, these are all like a million dollars, and I have no hope in hell of finding one at a reasonable price, especially in Thunder Bay. But a girl can dream, right? Also, as this is my first time not living with parents or judgemental roommates, storing alcohol in plain sight has now become a wonderful freedom I plan to enjoy.
A National Parks Explorers Map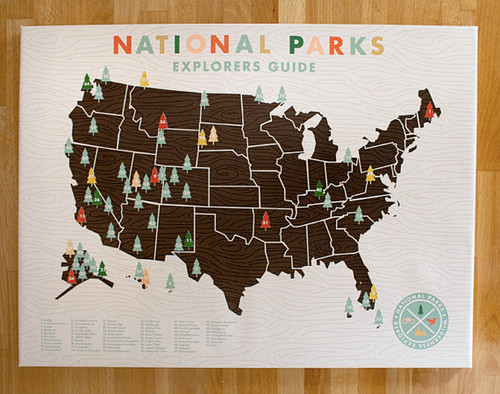 My love of National Parks has been well established. I've wanted one of these for forever, but I wanted it to be nice and framed, and now I can FINALLY do it!
Vintage Marquee Light Arrow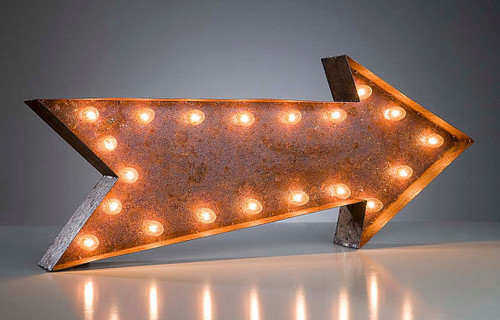 This isn't within my budget yet, but as my apartment comes with a serious lack of overhead lighting, I'd love to have some unique lamps and lights on the walls!
Nautical Shower Curtain:
I want this. I want it so bad. It's a little pricy for a shower curtain, but I have decided that my bathroom is going to be totally nautical. Suddenly having multiple rooms I can personalize has filled me with so much excitement!
If anyone can point me to some good resources for pulling multiple styles together, please let me know. As excited as I am, decorating a whole apartment is a bit overwhelming! (and expensive)